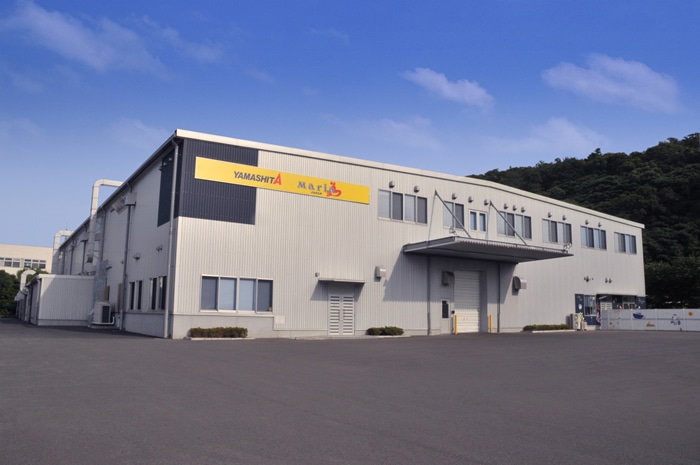 Step1 Designing
All new models are produced at our developing deptartment with computerised "CAD" systems.
We image the swimming action, suitable size and weight etc. The next step we input all this data.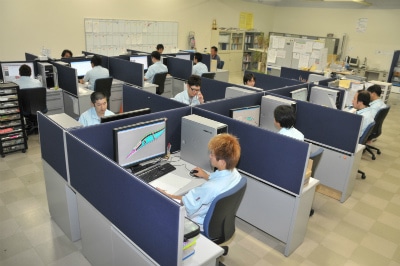 Step2 Making prototype molds
This picture shows our automatic cutting machine. It cuts the molds automatically from the CAD data.
It can make a mold in half day to a day.
Our image is taking shape at this step.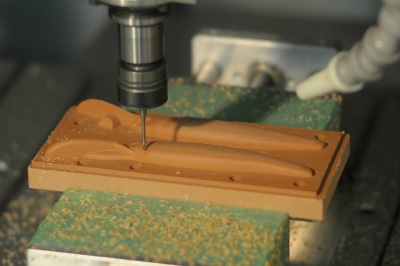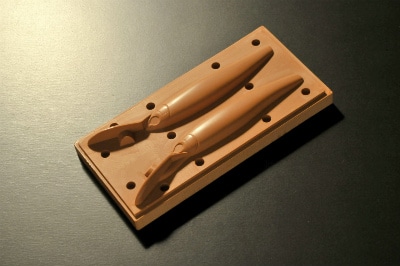 Step3 Making prototype
The prototype uses the mold created in the previous step. We make various prototypes, some with different lip angles, different weights and weight position and different line eye position etc.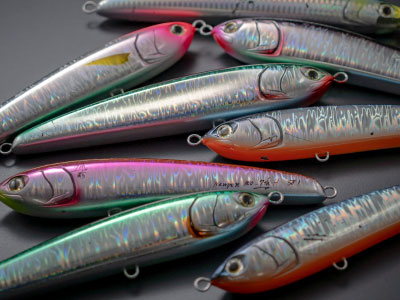 Step4 Test
First, we test how it swims in a water tank. We check the basic function at this point. Then, we test in the field. We check a lot of things: cast ability, action in current, action after hitting structure etc. If it has some problem, we try again from Step1.
Then, we try fishing and catch some fish.Finally, we decide final spec.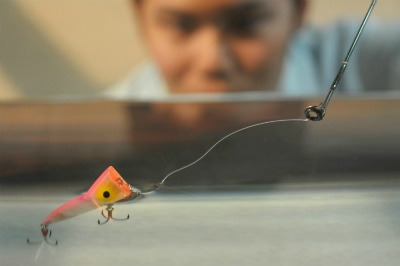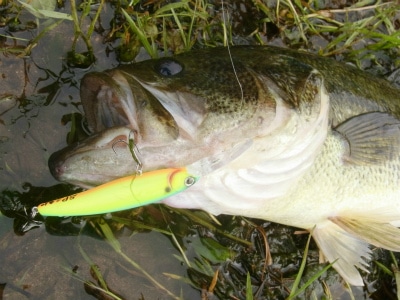 Step5 Making metal mold
This picture shows our automatic metal cutting machine.
Normally, other fishing tackle manufacturers don't have this machine because it needs a sophisticated technique and this machine is expensive.
However, we can make metal mold in our factory.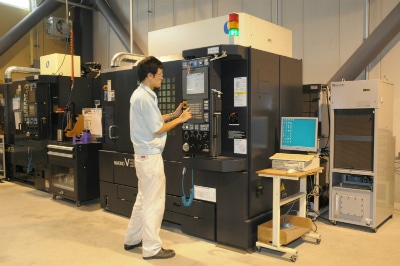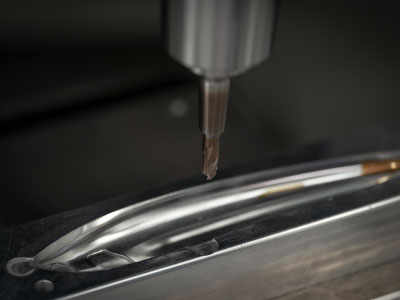 Step6 Maiking plastic body
Plastic bodies are made by our automatic injection machines. First we heat plastic pellets, then we instantly inject it into our metal molds.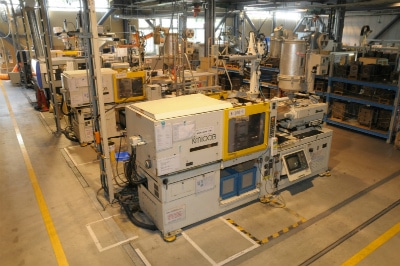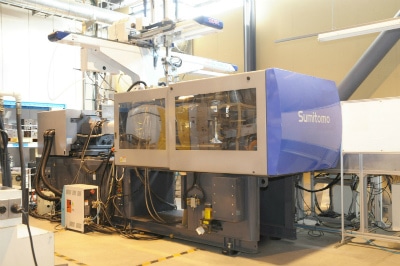 Step7 Assembly
Most manufacturers use glue to join the bodies together. But we use welding machines which use supersonic wave technology. The advantage is there are less defective products which results in less leaks and better quality.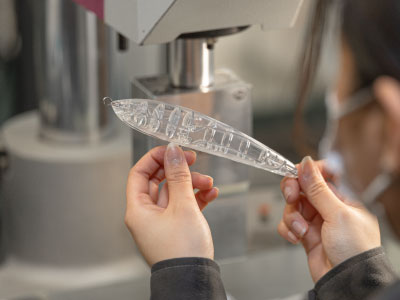 Step8 Paint
The artists elaborately hand paint each lure one by one.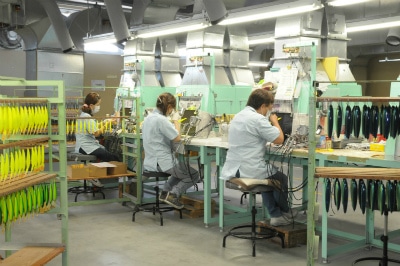 Step9 Top coating by robot
We have a top coating robot. This robot can paint an even quality and can do systematic production.


Step10 Inspect
Finally, we inspect the quality. Then we attach the split rings, hooks and eyes.
Then we deliver to our customer!! We hope our lures help you catch more and better quality fish!