EGI-OH K Shallow Reef SP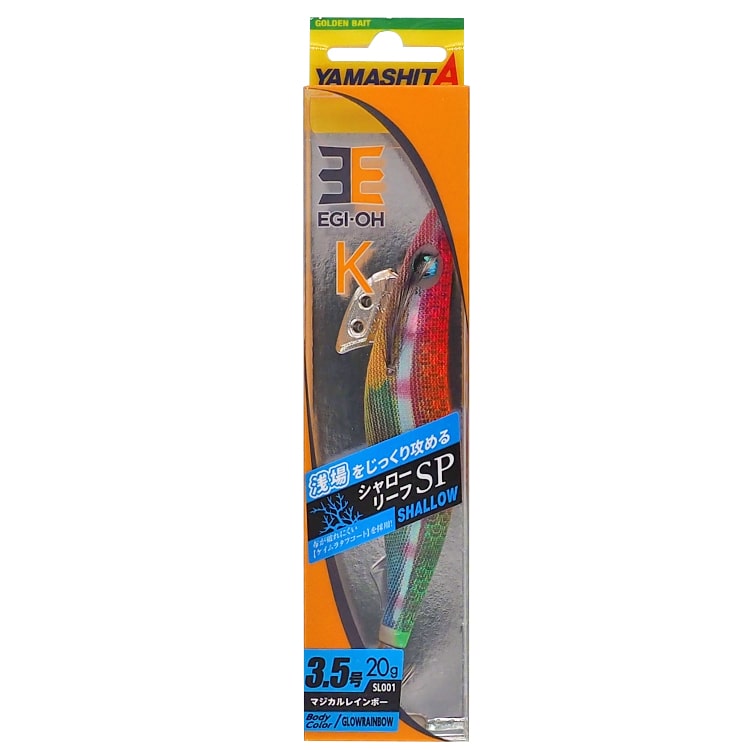 Specialized in shallow area such as surf, rocky and coral area.
Features
We focused on "Extreme shallow area"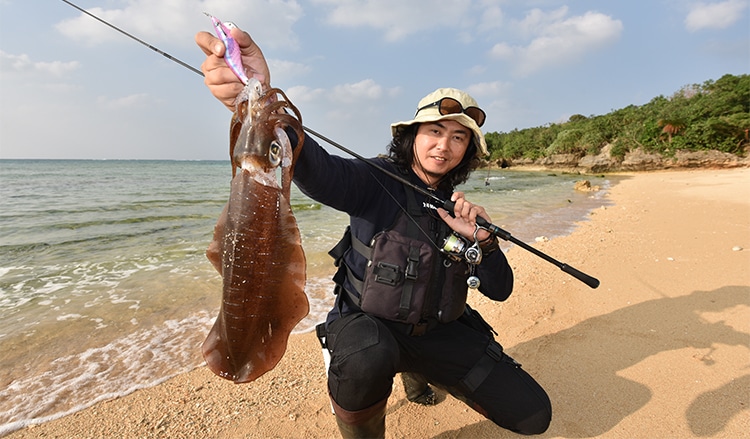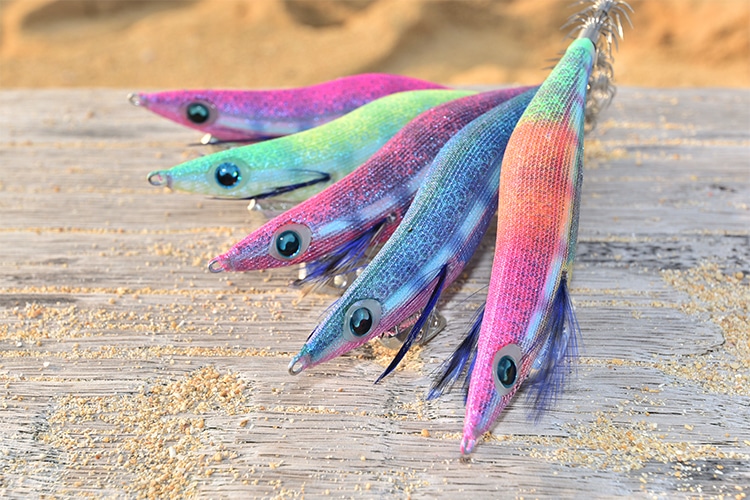 In shallow area, it is important to avoid getting snagged EGI and broken its cloth.
We focused on "shallow area", if we could eliminate even a little of the anxiety of losing or wearing out the EGI, it would make EGING more enjoyable.
EGI-OH K Shallow Reef Special was born from this idea, and features a solid action, sinks slowly, and can be used to attack structure tightly.
The stable sinking characteristic of EGI-OH K is maintained, and even the most cautious squid can hold strongly.
Keimura coating on the cloth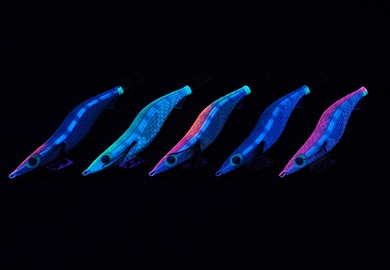 Tough coating : Special coating to prevent scratches by big squid bite.
490GLOW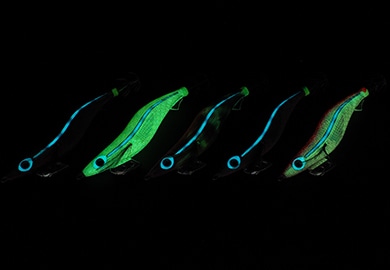 "Glow of 490nm wavelength is most perceivable for squid."
Active balancer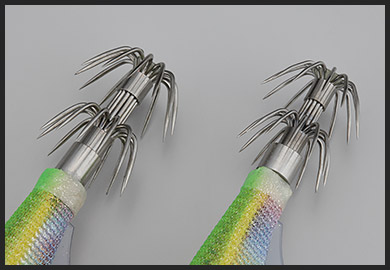 Balancer sinker has attached on root part of crown hook, it makes EGI great balance with keeping good action.
HYDRO FIN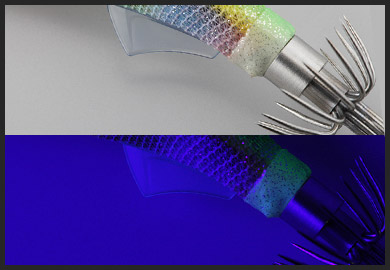 EGI-OH K with "HYDRO FIN" specialize in a having a stable sinking in any tough condition. It reflect U.V.rays.
Specifications
Type
S(Shallow)
SS(Super Shallow)
Size
3.5
4.0
3.5
4.0
Weight
20g
24g
19.5g
23g
Sinking Speed
Approx. 6 sec / m
Approx. 8 sec / m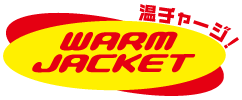 エギに命を吹き込むウォームジャケット搭載
SL001 MJR

SL002 OOB

SL003 AJN

SL004 CRP

SL005 UJG

Spec
*Scroll across for more
Code
Item
Size / Color
Cloth type

Body color or

Under tape (foil) color

Size
Weight

Actual size

(Without hook)

Sinking speed
614-992
EGI-OH K 3.5S
SL001 MJR
Basic
Glow body + Rainbow tape
3.5
20g
105mm
Approx. 6 sec / m
615-005
EGI-OH K 3.5S
SL002 OOB
Basic
Keimura body
3.5
20g
105mm
Approx. 6 sec / m
615-012
EGI-OH K 3.5S
SL003 AJN
Basic
Red tape
3.5
20g
105mm
Approx. 6 sec / m
615-029
EGI-OH K 3.5S
SL004 CRP
Basic
Glow body
3.5
20g
105mm
Approx. 6 sec / m
615-036
EGI-OH K 3.5S
SL005 UJG
Basic
Glow body
3.5
20g
105mm
Approx. 6 sec / m
615-043
EGI-OH K 3.5SS
SL001 MJR
Basic

Glow body + Rainbow tape

3.5
19.5g
105mm
Approx. 8 sec / m
615-050
EGI-OH K 3.5SS
SL002 OOB
Basic
Keimura body
3.5
19.5g
105mm
Approx. 8 sec / m
615-067
EGI-OH K 3.5SS
SL003 AJN
Basic
Red tape
3.5
19.5g
105mm
Approx. 8 sec / m
615-074
EGI-OH K 3.5SS
SL004 CRP
Basic
Glow body
3.5
19.5g
105mm
Approx. 8 sec / m
615-081
EGI-OH K 3.5SS
SL005 UJG
Basic
Glow body
3.5
19.5g
105mm
Approx. 8 sec / m
615-098
EGI-OH K 4.0S
SL001 MJR
Basic
Glow body + Rainbow tape
4.0
24g
120mm
Approx. 6 sec / m
615-104

EGI-OH K 4.0S

SL002 OOB
Basic
Keimura body
4.0

24g

120mm

Approx. 6 sec / m

615-111
EGI-OH K 4.0S
SL003 AJN
Basic
Red tape
4.0
24g
120mm
Approx. 6 sec / m
615-128
EGI-OH K 4.0S
SL004 CRP
Basic
Glow body
4.0
24g
120mm
Approx. 6 sec / m
615-135

EGI-OH K 4.0S

SL005 UJG
Basic
Glow body
4.0
24g
120mm
Approx. 6 sec / m
615-142
EGI-OH K 4.0SS

SL001 MJR

Basic
Glow body + Rainbow tape
4.0
23g
120mm
Approx. 8 sec / m
615-159

EGI-OH K 4.0SS

SL002 OOB
Basic
Keimura body
4.0
23g
120mm
Approx. 8 sec / m
615-166

EGI-OH K 4.0SS

SL003 AJN
Basic
Red tape
4.0
23g
120mm

Approx. 8 sec / m

615-173

EGI-OH K 4.0SS

SL004 CRP
Basic
Glow body
4.0

23g

120mm
Approx. 8 sec / m
615-180

EGI-OH K 4.0SS

SL005 UJG
Basic
Glow body

4.0

23g

120mm

Approx. 8 sec / m