EGI-OH LIVE SEARCH DEEP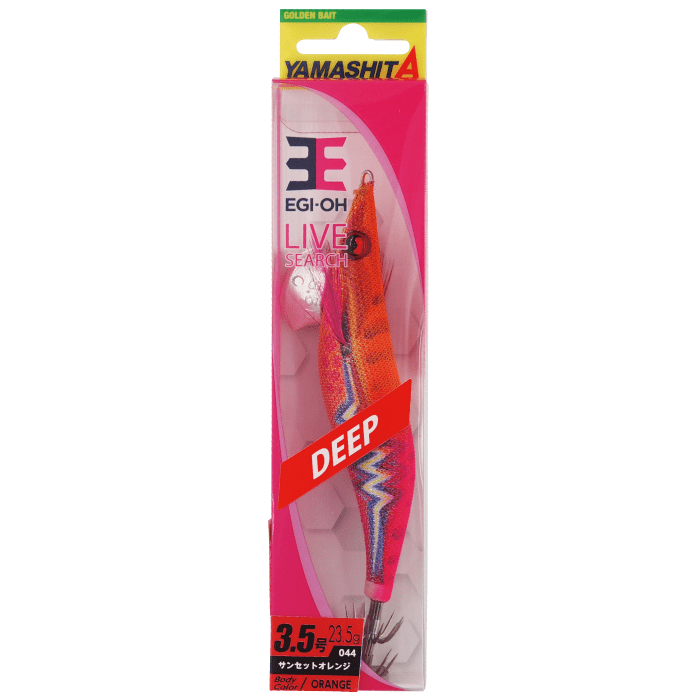 EGI-OH LIVE SEARCH fast sinking model

Features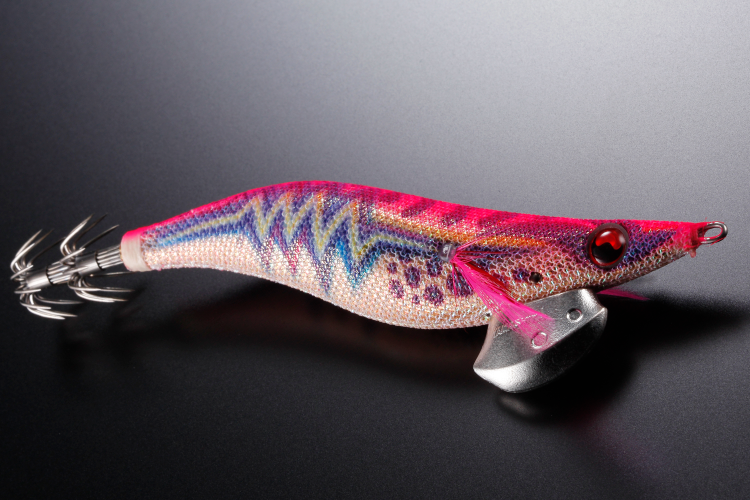 For deep area
Sinking speed : Approx. 1.8 sec / m , it is useful and reasonable to choose in deep area, strong wind, high wave, fast current.
It is also effective in shallow area
You can search shallow area quickly. It is important to try some of sinking speed to check the squid activity at that time.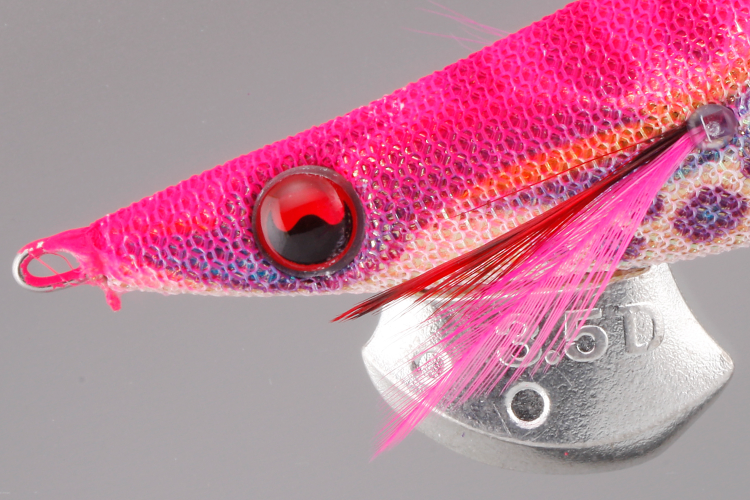 Deep type has Red eyes and Red feather.
Specifications
| | |
| --- | --- |
| | 3.5 |
| Weight | 23.5g |
| Sinking speed | Approx. 1.8 sec / m |
Spec
*Scroll across for more
Code
Item
Size / Color
Cloth type

Body color or

Under tape (foil) color

Size
Weight

Actual size

(Without hook)

Sinking speed
612-516
EGI-OH LIVE SEARCH 3.5D
011 SAJ
Natural
Gold tape
3.5
23.5g
105mm
Approx. 1.8 sec / m

612-523

EGI-OH LIVE SEARCH 3.5D
024 RDB
La-me
Red tape
3.5
23.5g
105mm
Approx. 1.8 sec / m
612-530
EGI-OH LIVE SEARCH 3.5D
026 ORG
La-me
Gold tape
3.5
23.5g
105mm
Approx. 1.8 sec / m
612-547
EGI-OH LIVE SEARCH 3.5D
027 PKG
La-me
Gold tape
3.5
23.5g
105mm
Approx. 1.8 sec / m
612-554
EGI-OH LIVE SEARCH 3.5D
043 PEM
La-me
Pink tape
3.5
23.5g
105mm
Approx. 1.8 sec / m
612-561
EGI-OH LIVE SEARCH 3.5D
044 SSO
La-me
Orange tape
3.5
23.5g
105mm
Approx. 1.8 sec / m
612-578
EGI-OH LIVE SEARCH 3.5D
045 OCB
La-me
Holo tape
3.5
23.5g
105mm
Approx. 1.8 sec / m
612-585
EGI-OH LIVE SEARCH 3.5D
048 SKI
Natural
Holo tape
3.5
23.5g
105mm
Approx. 1.8 sec / m