eginno PYONPYON SEARCH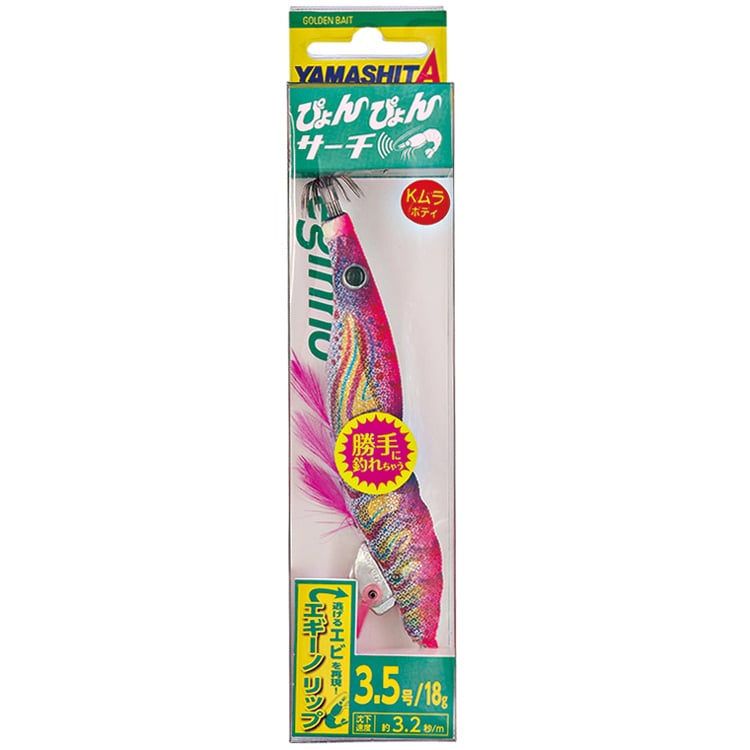 The "eginno" is the latest addition to YAMASHITA's range of squid jigs, bringing "egi" and "innovation" together.
"eginno" series was born out of a desire to enjoy EGING more simple and easy.
Anyone can easily reproduce shrimp movements with PYONPYON SEARCH.
Features
For beginners of EGING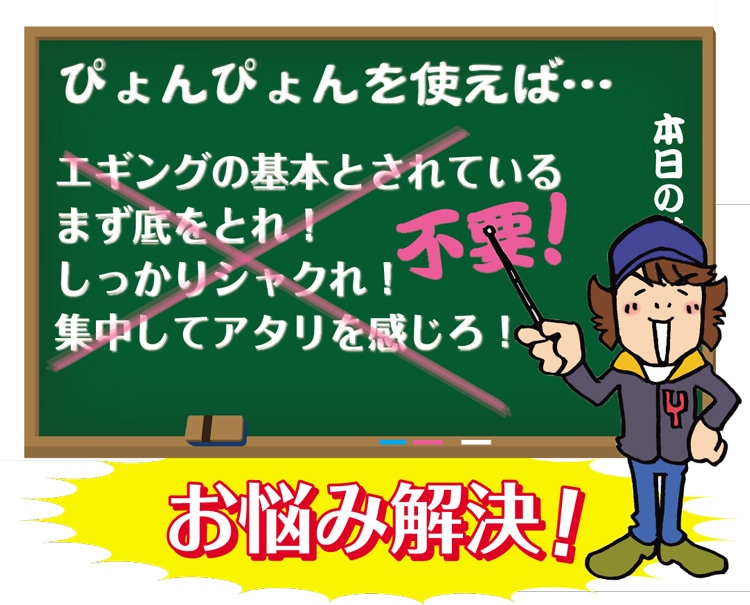 "eginno PYONPYON SEARCH" has been developed for anglers who can't feel the EGI touch the bottom, don't know the best way to make the rod action and can't feel the squid's attacks.
That's why we highly recommend it for the anglers who are not good at squid fishing or want to try to start squid fishing.
Function and feature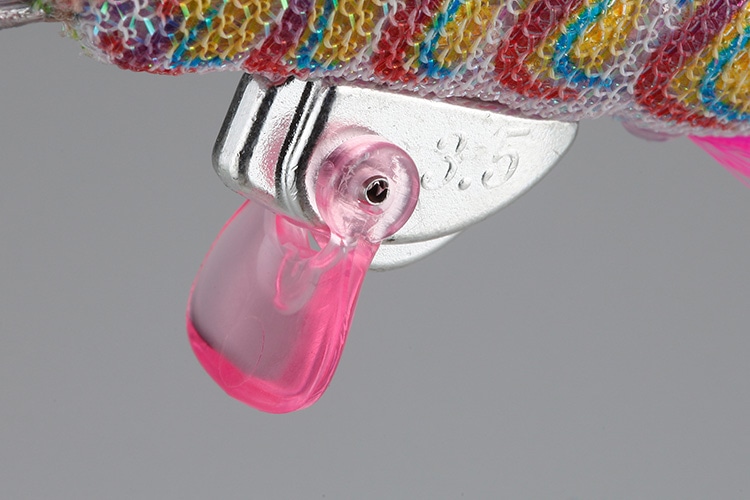 eginno LIP
Unique folding front flap which closes on the cast for improved casting distance and opens on the retrieve.
The flap creates a unique water resistance, very similar to a prawn swimming.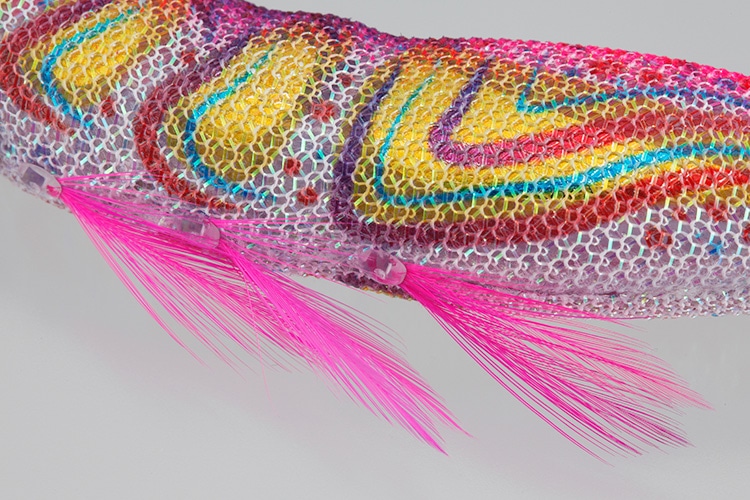 eginno LEG
The feathers placed along the belly creates a natural fluttering action similar to prawn legs while swimming.
The combination of the water resistance created by the lip and the position of the feathers creates an enticing swimming action.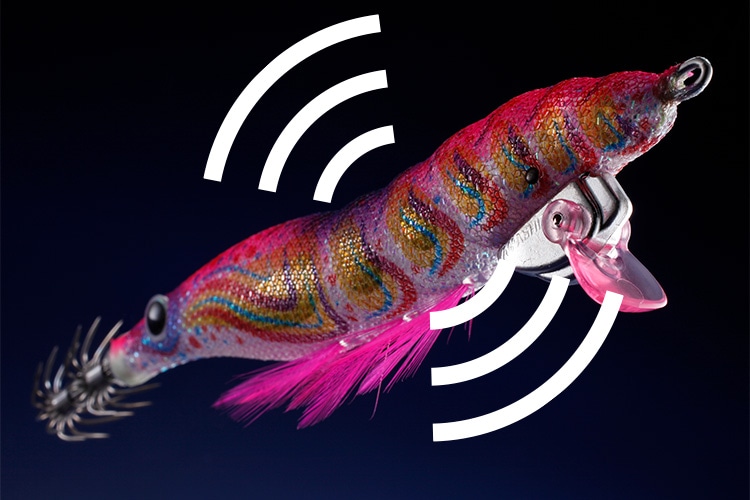 SEARCH RATTLE
YAMASHITA's exclusive technology, it can appeal wide range.
The body is equipped with a tuned 600Hz rattles, designed to replicate the sound of feeding and help attract interest from surrounding squids.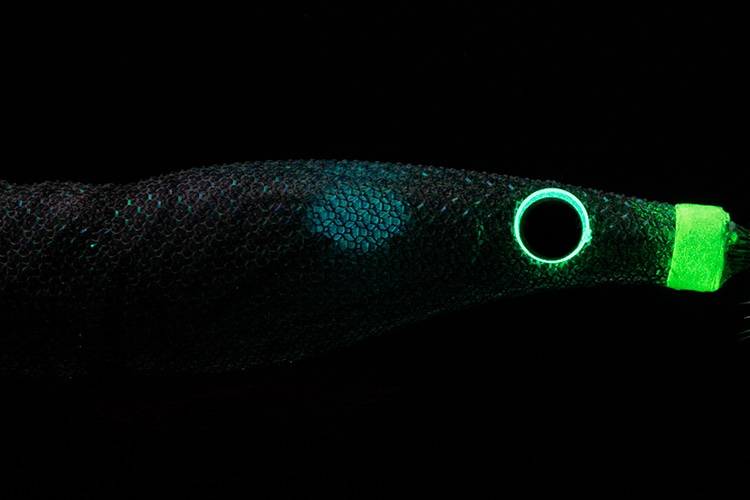 490GLOW
490GLOW beads is built in the head which is weakness point of shrimp.
Squid catches its head, make it easy to hook squid.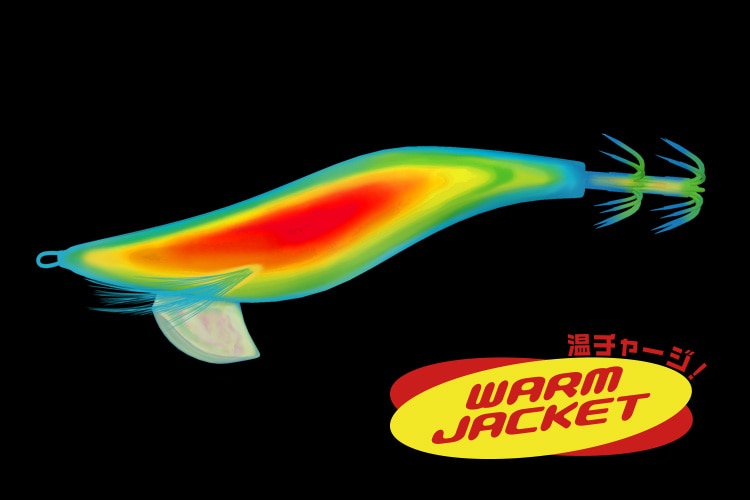 WARM JACKET
YAMASHITA's squid jigs react to light by absorbing and retaining heat underwater - just like "LIVE" shrimp.
How to make rod action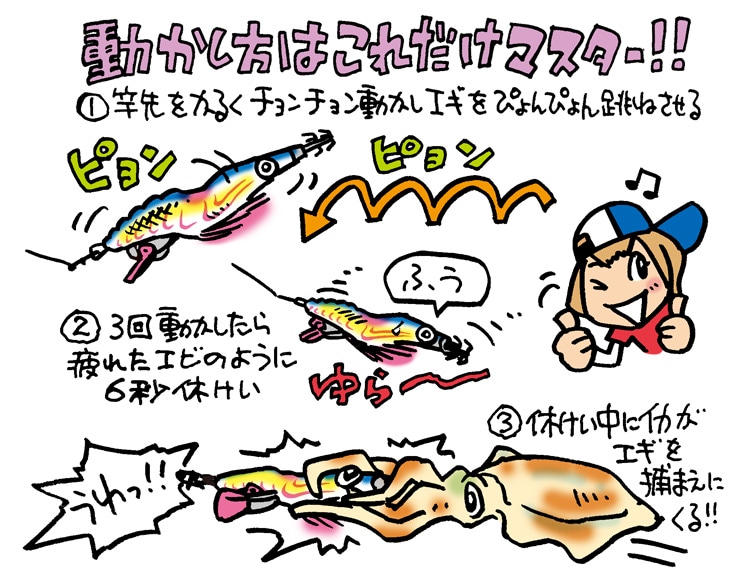 ①:Cast and let it sink to the range that you like.
②:Jerk 3 time and wait for about 6 sec. (Repeat this action)
③:If you feel the weight of something, hooking with jerking action.
You can choose suitable colors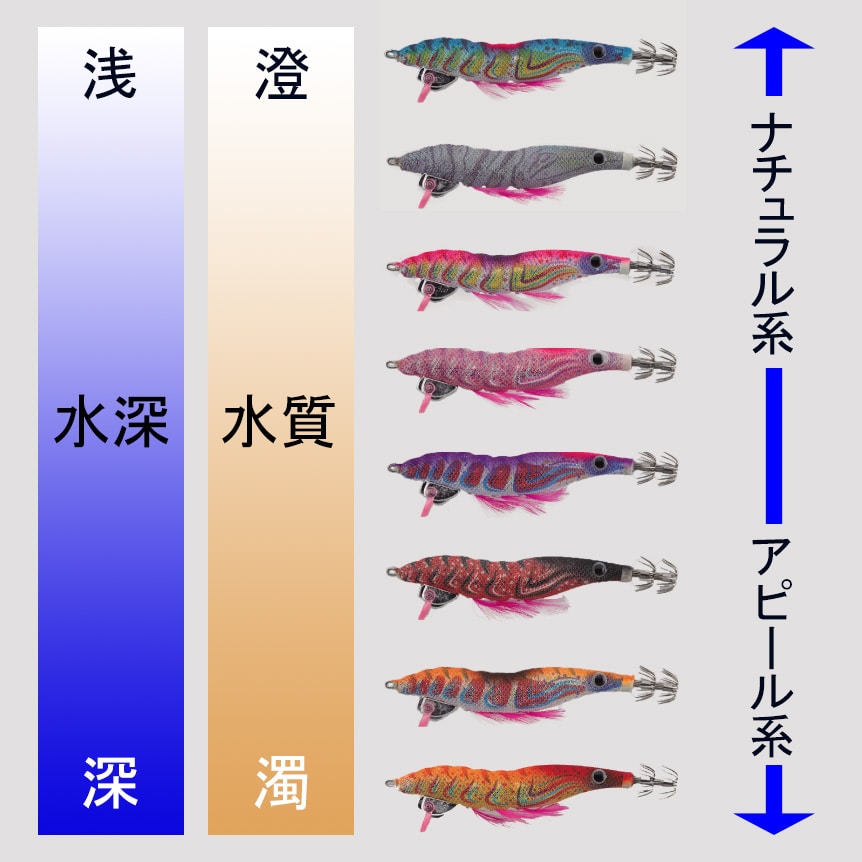 There are 8 color line up, you can choose depending on the situation such as water color and sunlight condition.
Specifications
| | | |
| --- | --- | --- |
| | 3.5 | 3.0 |
| Weight | 18g | 15g |
| Sinking speed | Approx. 3.2 sec / m | Approx. 3.2 sec / m |
R01 SE

R02 PG

R03 OR

R04 RG

R05 NBA

R06 SRO

R07 SSG

R08 AZ

エギに命を吹き込むウォームジャケット搭載
Spec
*Scroll across for more
Code
Item
Size / Color
Cloth type

Body color or

Under tape (foil) color

Size
Weight

Actual size

(Without hook)

Sinking speed
588-408
eginno PYONPYON SEARCH 3.0
R01 SE
La-me
Keimura body
3.0
15g
92mm
Approx. 3.2 sec / m
588-415
eginno PYONPYON SEARCH 3.0
R02 PG
La-me
Keimura body
3.0
15g
92mm
Approx. 3.2 sec / m
588-422
eginno PYONPYON SEARCH 3.0
R03 OR
La-me
Keimura body
3.0
15g
92mm
Approx. 3.2 sec / m
588-439
eginno PYONPYON SEARCH 3.0
R04 RG
La-me
Keimura body
3.0
15g
92mm
Approx. 3.2 sec / m
588-446
eginno PYONPYON SEARCH 3.0
R05 NBA
La-me

490GLOW body

3.0
15g
92mm
Approx. 3.2 sec / m
588-453
eginno PYONPYON SEARCH 3.0
R06 SRO
La-me

490GLOW body

3.0
15g
92mm
Approx. 3.2 sec / m
588-460
eginno PYONPYON SEARCH 3.0
R07 SSG
La-me

490GLOW body

3.0
15g
92mm
Approx. 3.2 sec / m
588-477
eginno PYONPYON SEARCH 3.0
R08 AZ
La-me

Clear body

3.0
15g
92mm
Approx. 3.2 sec / m
581-706
eginno PYONPYON SEARCH 3.5
R01 SE
La-me
Keimura body
3.5
18g
105mm
Approx. 3.2 sec / m
581-713
eginno PYONPYON SEARCH 3.5
R02 PG
La-me
Keimura body
3.5
18g
105mm
Approx. 3.2 sec / m
581-720
eginno PYONPYON SEARCH 3.5
R03 OR
La-me
Keimura body
3.5
18g
105mm
Approx. 3.2 sec / m
581-737
eginno PYONPYON SEARCH 3.5
R04 RG
La-me
Keimura body
3.5
18g
105mm
Approx. 3.2 sec / m
581-744
eginno PYONPYON SEARCH 3.5
R05 NBA
La-me
490GLOW body
3.5
18g
105mm
Approx. 3.2 sec / m
581-751
eginno PYONPYON SEARCH 3.5
R06 SRO
La-me
490GLOW body
3.5
18g
105mm
Approx. 3.2 sec / m
581-768
eginno PYONPYON SEARCH 3.5
R07 SSG
La-me
490GLOW body
3.5
18g
105mm
Approx. 3.2 sec / m
581-775
eginno PYONPYON SEARCH 3.5
R08 AZ
La-me
Clear body
3.5
18g
105mm
Approx. 3.2 sec / m